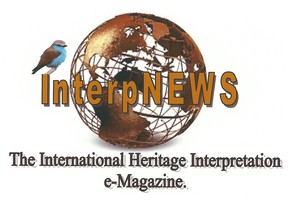 InterpNEWS started about 7 years ago as a John Veverka & Associates newsletter-with a few interpretation articles added. That first mailing went to about 100 agencies, organizations and individuals. Now 8 years later InterpNEWS has evolved into the most widely read interpretation journal/magazine - that is sent FREE to anyone or agency/organizations that wants to receive it. You can post it on your web site or forward it on to your members for agencies and organizaitons.

Over 300,000 interpreters, tourist guides, agencies and organizations in 60 countries currently receive InterpNEWS.

InterpNEWS is sent out as a PDF document via your e-mail address. If you would like to receive InterpNEWS just send me your e-mail.

NOTE: Be sure your e-mail in box can accept large PDF files, usually more than 5 MB but can be up to 16 MB. Many govt. and agency mail boxes won't take it. If that happens try your own gmail, hotmail, etc. e-mail account to be safe.

We are always looking for articles on any interpretive topic. Guidelines: up to 4 pages, single spaced, 12 point times/roman, with the pics as jpegs. Send as a WORD document. Contact me if you have any ideas for an article you would like to submit. jvainterp@aol.com



InterpNEWS is published 6 times a year and is FREE.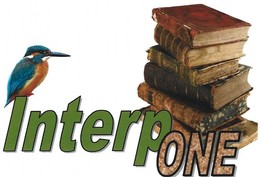 Our September/October Issue is now available. If you'd like a copy and be added to our mailing list just send me an e-mail - jvainterp@aol.com

Some of our upcoming issues: Our NovDec 2021 issue - A Civil War Christmas, and our Jan/Feb 2022 issue - Invasive Species.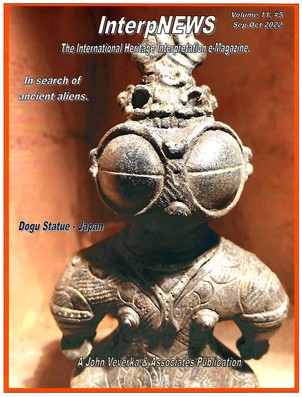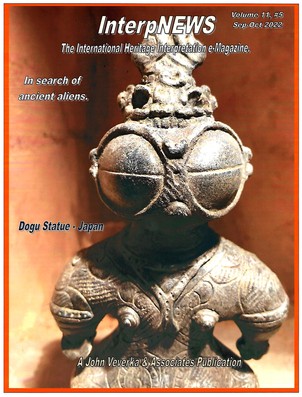 Out March/April 2022 Issue - Edible Insects, and our May/June 2022 issue on Storytelling. 2022 will be another exciting and creative publications year.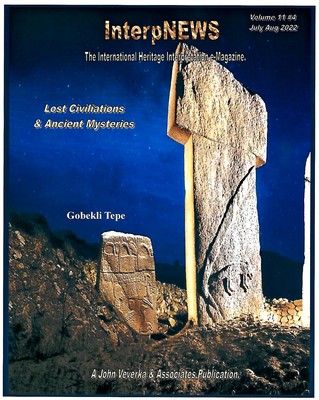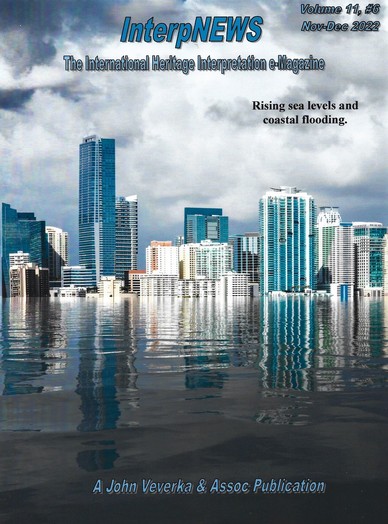 More to come for 2022 - remember - Subscriptions are FREE - just ask .. jvainterp@aol.com.

Cheers,
John Veverka
Publisher