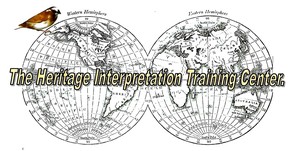 Heritage Interpretation Training Center
Interpretive Services Book Store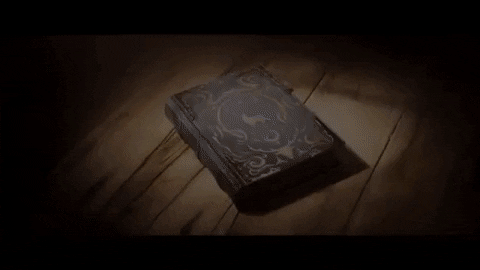 I are pleased to present my new bookstore for our interpretive text books and related intepretive training materials. Participants enrolled in various Heritage Interpretation Training Center coures will receive these books (e-books) as part of their course enrollment. Books available as e-books can be purchased through this web site page, Others can be purchased directly from the publisher. Books purchased as e-books are sent to you as an e-mail PDF attachments.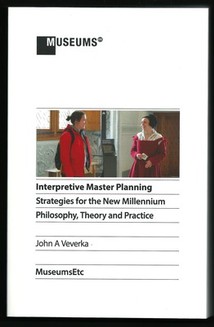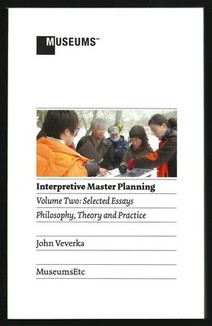 Interpretive Planning Volume 1 (available as an e-book - $30.00),
Interpretive Planning Volume 2 (available as an e-book - $30.00),


Interpretive Planning Volume 1




Interpretive Planning Volume 2




Advanced Interpretive Planning - available from MuseumsEtc.com (left). John Veverka's Master Copy (pre-publishing) available as a PDF e-book - $30.00.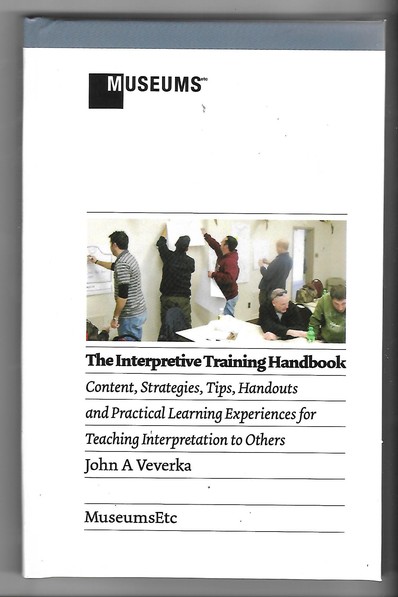 The Interpretive Trainers Handbook Available as an e-book - $30.00. MuseumsEtc: 10 Must Reads in Interpretation.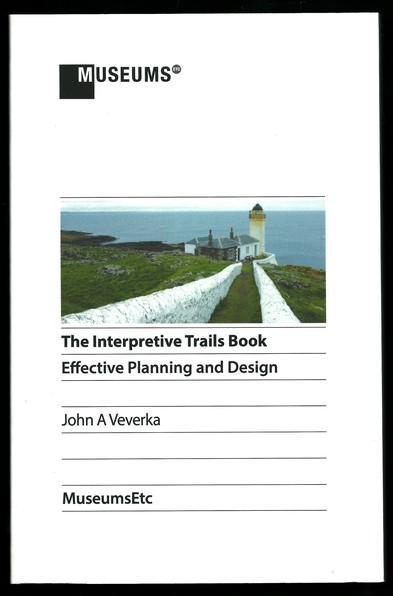 The Interpretive Trails Book (left) copy available as a PDF - $30.00





The Interpretive Writers Guidebook - How to Provoke, Relate and Reveal your messages and stories to your visitors in s. Availle as a PDF - $40.00 - this is our new Interpretive Writing text book used for the Heritage Interpretation Training Center's Interpretive Writing Course.


---------------------------------------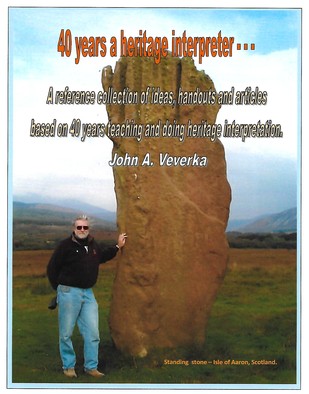 40 Years a Heritage Interpreter - a collection of resource articles and reference materials. $40.00

Introduction - 40 + years minus 39 years.

Way back in 1972 after several years in the Army, I was back at The Ohio State University starting to work on a degree majoring in ecology/zoology. The problem was I loved too many different things, archaeology, architecture, cultural heritage sites, museums, zoos, and on and on. As a part of my work study I had a job at the Ohio State University Museum of Zoology working in the malacology department (sea shells). But as this was an academic year appointment I needed a summer job. Thus, the "rest of the story". I saw an advertisement for seasonal naturalists with Ohio State Parks. I applied for a naturalist position and my new lifetime career was born. I worked 5 academic years at the Museum of Zoology and 5 summers as an interpretive naturalist until I graduated, after a change of majors, with my B.S and M.S. in Interpretation in 1978. I was lucky that OSU had interpretation as a major - took all the courses, and even was asked to teach a course in "Interpretive Master Planning" at OSU. Then got recruited to go to Alberta Provincial parks in Canada as an interpretive planning consultant for two years, and then recruited to go to Michigan State University to work on a Ph.D. in interpretation and take over teaching introductory and advanced interpretation courses there for 5 years. I loved consulting work more than teaching at a university, and have been working as an interpretive planner and trainer since then - my 40 years as a heritage interpreter well under way.

This is one of my collections of articles on interpretive theory and philosophy, handouts from some of my interpretive training courses and other interpretive ideas that I developed over the years. Some of these were just written the past year, some are older. The main job of a interpretive professional is to learn all you can about your profession, contribute ideas and theories about your profession, get loads of on-site experience "doing" interpretation, write more about what you learned and then… pass it on to others. So here you go.


Note: It is the intent of this resource to allow other interpreters or interpretive trainers to freely use and copy any of these documents in their own interpretive training and to help advance the interpretive profession. Please reference any documents you may use for these purposes. Use the ideas and information - pass it on. John Veverka.


Copyright 2018, John Veverka & Associates Heritage Interpretation Training Center Resource Manual, April, 2018.


------------------------------------------------------------------------------------------------------------------

You can pay for any book by clicking the PayPal button and charge the book to your credit card. Let me know when you have selected a book and I will send it on to you.

Cheers,
Prof. John Veverka
jvainterp@aol.com